Episode Title: "LUCY" is ready for publication!
I've told you a number of specifics about the plot and characters of my new novel, but not its name. It is titled, "LUCY," with subtitle, "FOR ALL THE MARBLES."  It is a coming-of-age story for the young at heart, ages eight to eighty. It is set in Bakersfield, California in 1958, and I expect it to be published on Amazon around the end of April. Since I have recently completed the text for the book's back cover, I thought I would share it with you here:
Text for Back of Book Cover:
Having recently lost her father, twelve-year-old Lucy DeWilde has withdrawn to a new life with her mother at a trailer park. Naturally shy, she dreads the thought of going to a new school, and it isn't long before her fears of being an outsider are realized. But then, Maggie Mae, also a new girl at Jefferson Elementary, comes into her life with a friendship that changes everything.
It's off limits for the girls to play the boys' marbles game, but that doesn't stop Lucy from wanting to compete. She teaches herself how to play, but she needs help to gain the skill to challenge Johnny Henry, the school's top player. When she teams up with Nicodemo Jimenez (Mr. Nico), the "old grouch" at the trailer park, it is to teach her how to become competitive in the ancient marbles game of ringer. How far might her growing confidence take her—beyond Johnny Henry to the mid-state championships, the state finals, even the nationals?
In a year of trial for Lucy, a girl who lacks self-confidence, and of awakening for Mr. Nico, a man who has lost everything, an unlikely and endearing friendship might just be the greatest prize of all.
Thank you for following along with the blogs pertaining to this new novel. "The proof is in the pudding," of course, when it comes to how well this offering will be received by the public. I do believe, however, that there are a number of deep themes that could benefit much of the youth of today. If you have young people in your family, please keep LUCY in mind. Thank you.
All the best,
Dick Franklin
richardsfranklin100@gmail.com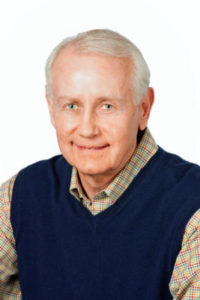 Dick is author of novels Joshua Rye, Serpent at the Well, and MOLTO GRANDE. Please go to my Author's Page at: amazon.com/author/dickfranklin